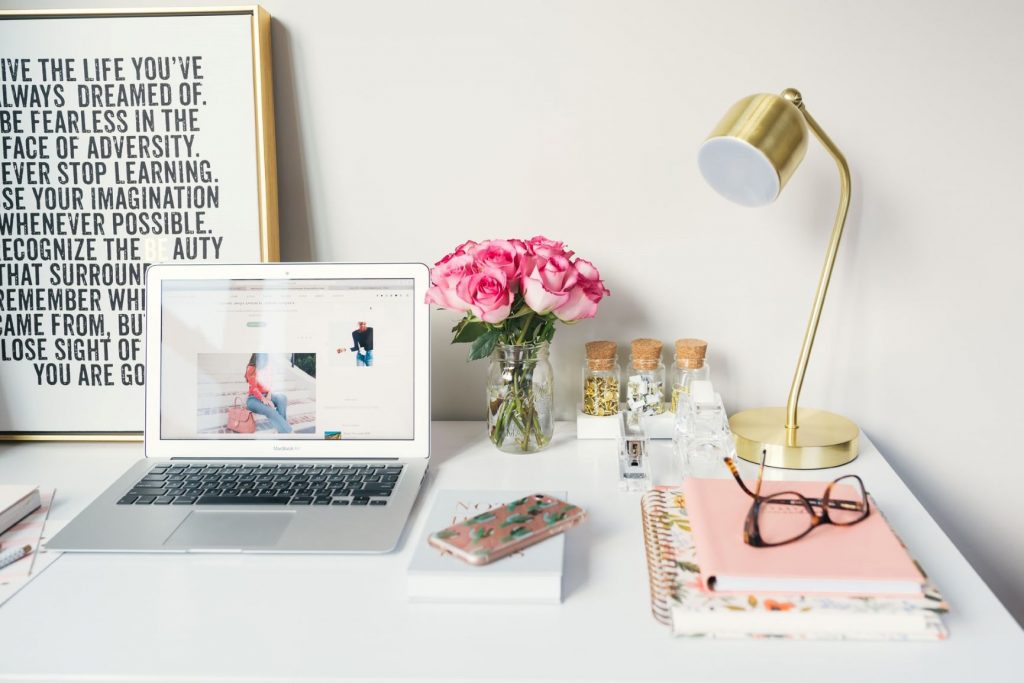 In my blog this week…
My week. My five hens. Allotment update. Week 8 of the Christmas Countdown Challenge. The Weekly thing you can do to save money. A Thanks for signing up for my Newsletter. Links to FREE debt management agencies if you need debt management advice and the Disclaimer.
My week
The last week has been pretty hectic. The Smart meter seems to have found its feet, thank goodness, so now at least I know how much to budget for in the priority bills section of my budget. I have also decided to concentrate on my self-development, so I've joined a workshop.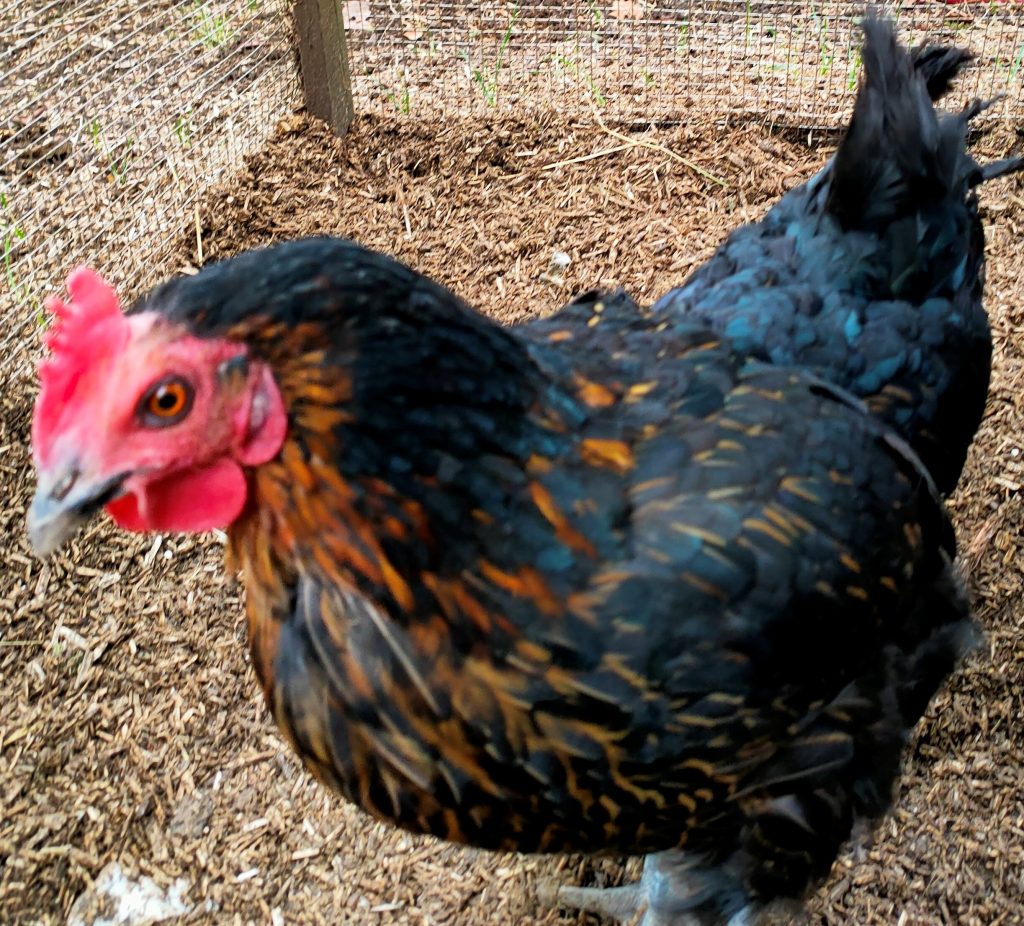 My five hens
I managed to secure the chicken coop against storm Eunice. During the storm, the hens took the whole thing in their stride and sheltered under the coop (which is on stilts), and now and then, they popped out to scratch around for food.
Allotment update
I haven't been over this week because of the storm, and even today, the weather is still windy, but I will pop over the allotment as soon as the weather subsides.
As you know, I'm not a professional gardener. But I'm just hoping that my updates will inspire people to grow their food and help save the planet. If you need professional gardening advice, try finding a local gardening expert and see if they can help you.
Week 8 of the Christmas Countdown Challenge
It's week 8 of the Christmas Countdown Challenge. If you saved £20.00 this week, you have already saved £160.00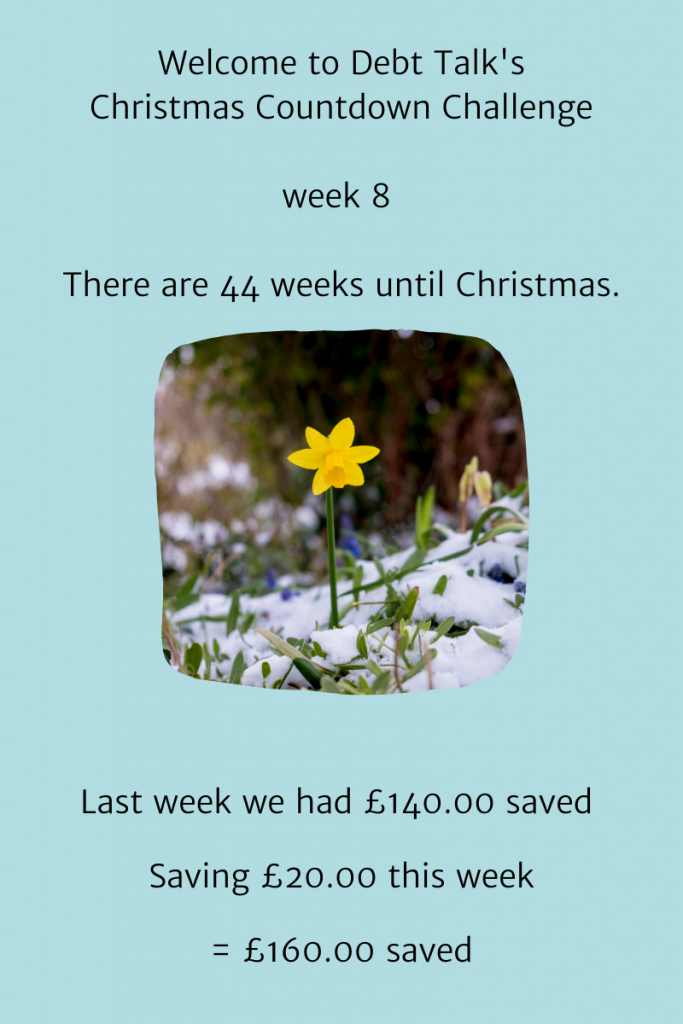 As we all know, life happens, so if you can't save every week, then don't worry, start again next week.
The weekly thing you can do to save money
Treat supermarket 'points' as real money, cash in all your coupons, claim all the double points available.
Thank you
If you have signed up for my Newsletter, please claim your free one-off 30-minute Newsletter Chat with me as a Thank You for signing up.
Below are a few links you might find helpful if you need financial advice
If you need financial advice, here are some links you might find helpful: Step Change Citizens Advice, Money Advice Service, Christians Against Poverty (CAP), National Debt Line, Shelter, Turn2us,
Disclaimer,
Patricia Buckland, 459 Micklefield Road, High Wycombe, BUCKS HP13 7HZ
Presenting as Debt Talk Ltd
The information and education (the "material") provided by Debt Talk Ltd (the "author" is from sources believed to be reliable, but the author makes no representation or warranty expressed or implied as to the accuracy or completeness of the material. The material is provided for assistance of the readers of my blogs, attendees of the workshops and meetings, but is not to be relied upon as authoritative or taken in substitution for the exercise of the attendees' own skill and judgement. The author accepts no liability whatsoever for any direct, indirect or consequential loss arising from any use of the material or information, data third party information provided by the author.
The material provided by the author does not constitute advice for the purposes of any individual case and it cannot be a substitute for specific advice based on the circumstances of an individual case. The author wishes to make it clear that the readers of my blog, attendees of the workshops and group meetings must take specific advice tailored to their own specific circumstances and whilst the author has used reasonable skill in order to provide relevant information to the attendees relating to their eligibility for personal government entitlements, the author's role is only to educate and therefore the author will accept no liability whatsoever for the direct, indirect or consequential loss or damage arising from any reliance placed upon their material for any purpose.