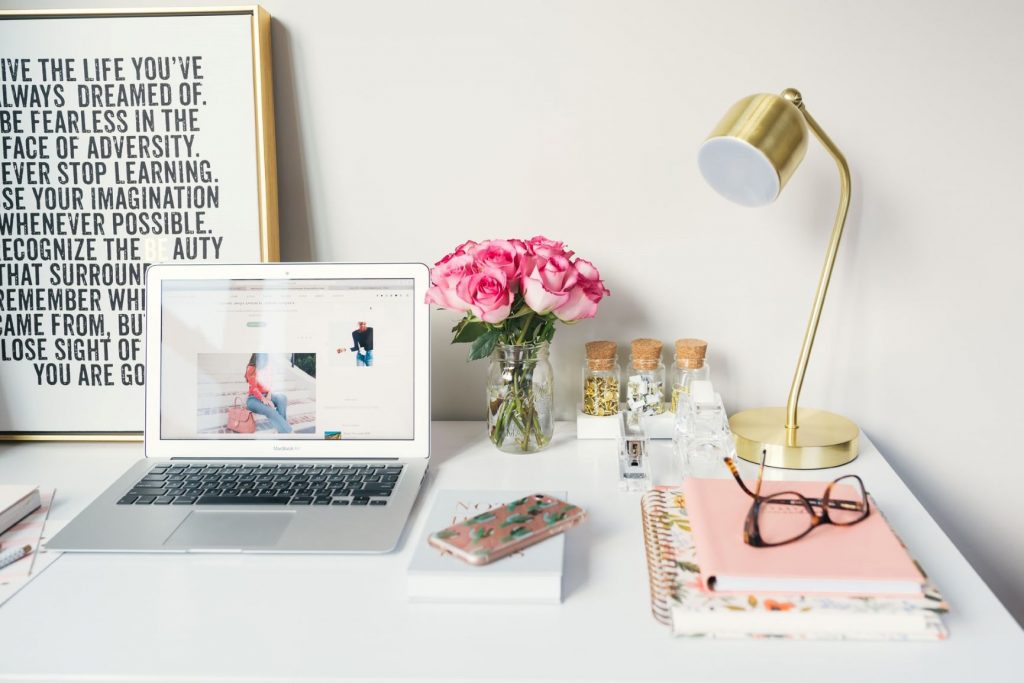 In my blog this week….
Week 3 of the Christmas Countdown Challenge
An Allotment update.
Meet my Chickens.
The Weekly thing you can do to save money,
A Thank You for signing up for my Newsletter and
Links to FREE debt management agencies if you need debt management advice and
Terms and Conditions
Hi, it's week three of the Christmas Countdown Challenge
As I look out from my office typing this blog, I see a bright blue sky. Spring is on its way, and it's week 3 of the Christmas Countdown Challenge, and if you saved £20.00 this week, you have already saved a total of £60.00, but as we all know, life happens, so if you can't save every week, then don't worry, start again the following week.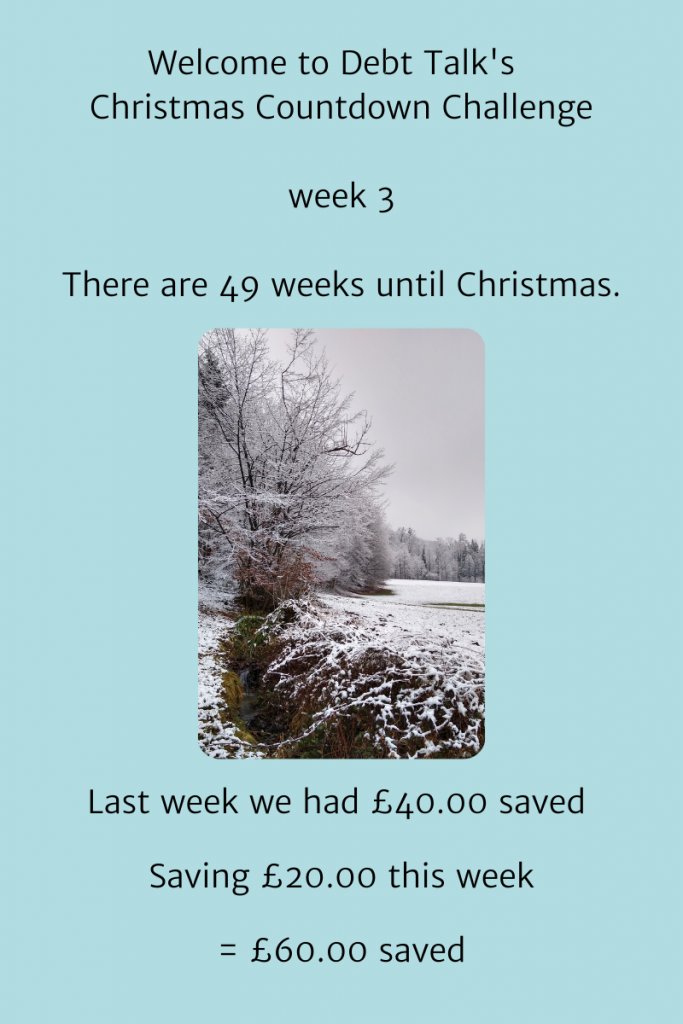 My Allotment Update
I popped over to my allotment the other day to check how it was doing. The Strawberries are looking good. The Leeks are doing well and will hopefully be ready by March.
My seed potatoes have arrived today. I won't be planting until the risk of frost has gone, so probably in April or May. So now I have to plan which part of my allotment I'm planting them on!
As you know, I'm not a professional gardener. But I'm just hoping that my updates will inspire people to grow their food and help save the planet. If you need professional gardening advice, try finding a local gardening expert and see if they can help you.
My five little hens
Meet my chickens. Every morning at 7.30, I open the hatch to let out my five little hens,
The hens always jump out with such enthusiasm for the day that it makes me smile.
If I'm late, I can see one of them are looking out of their coop window from my kitchen window, and when I get to the little hatch, they'll be knocking on the door. Sometimes I even knockback.
There is Rosie; she has lived with me for about four years. The other four are ex-battery. I call them 'The Girls'.
I haven't named the ex-battery hens individually because I felt that they already had a bond from their experience of being battery hens. It just made sense to call them 'The Girls', so the name stuck.
And as they all pile out of their coop into their run, they start to chatter to each other, I don't know what they are saying, but to me, it seems like they're planning their day and moaning to each other about the pecking order over breakfast.
The Weekly thing you can do to save money
Deduct your savings on Payday, it's easier to take it out when you get paid, than to hope there is money at the end of the month that you can save.
Start your financial journey
To plan a journey, we all need to know where we are heading, how to get there and that we have reached our destination—setting your financial journey helps you work out just that—your starting point, what you want to achieve, how to achieve it and when you have reached your financial goal.
Please book an appointment with me to work together to help you achieve your financial goal.
Thank you
Suppose you have signed up for my Newsletter. As a Thank You from me, you can book a one-time complimentary 30-minute Newsletter Chat with me. We can use this time to discuss working together to create your financial goals and strategy.
Below are a few links you might find helpful if you need financial advice
If you need financial advice, here are some links you might useful: Step Change Citizens Advice, Money Advice Service, Christians Against Poverty (CAP), National Debt Line, Shelter, Turn2us,
Disclaimer,
Patricia Buckland, 459 Micklefield Road, High Wycombe, BUCKS HP13 7HZ
Presenting as Debt Talk Ltd
The information and education (the "material") provided by Debt Talk Ltd (the "author" is from sources believed to be reliable, but the author makes no representation or warranty expressed or implied as to the accuracy or completeness of the material. The material is provided for assistance of the readers of my blogs, attendees of the workshops and meetings, but is not to be relied upon as authoritative or taken in substitution for the exercise of the attendees' own skill and judgement. The author accepts no liability whatsoever for any direct, indirect or consequential loss arising from any use of the material or information, data third party information provided by the author.
The material provided by the author does not constitute advice for the purposes of any individual case and it cannot be a substitute for specific advice based on the circumstances of an individual case. The author wishes to make it clear that the readers of my blog, attendees of the workshops and group meetings must take specific advice tailored to their own specific circumstances and whilst the author has used reasonable skill in order to provide relevant information to the attendees relating to their eligibility for personal government entitlements, the author's role is only to educate and therefore the author will accept no liability whatsoever for the direct, indirect or consequential loss or damage arising from any reliance placed upon their material for any purpose.